How To Lose Weight Without Gym
Heavyweight is not the problem, but to do not working on losing it is the biggest problem for the people having the heavyweight, people are focusing on the increasing weight instead of applying the ways to lose the weight.
Generally, the heavyweight does not disappoint you until you stay at your home or are just with your family members in your home, but you may feel shy in front of slim people whenever you are invited on any occasion.
Read Also: Boost Immunity With Homemade Diet
Many people opt the way to go to the gym and do more and more exercise to lose weight soon, somehow it works, no doubt but the only exercise is not enough to lose weight.
And secondly, during the Covid time (because Covid is not over yet), it is not safe to go to the gym and do the exercise among too many people and it does not mean that you can not lose weight without the gym.
In this article, we are going to suggest to you the amazing ways How to lose weight without gym.
Table of Contents
How to Lose Weight Without Gym
Hence there are many numbers of ways to lose weight without gym equipment, in the option of the gym, you can also establish a small gym at your home if you have enough space otherwise, it's not mandatory.
I want to mention very first that losing weight at home is not very difficult stuff, but you need consistency and commitment towards your goal because these attempts will not show the results quickly.
So without wasting time, let's explore how to lose weight without the gym!
Set the Mindset, Commit Yourself and Keep Patience with Consistency
This step is not only to lose weight without gym equipment but to do any hard task, this is the first and mandatory step.
Before starting the activity, you must tell your mind that you are committed to keeping patience until you show the results of at least 1% because this is not a quick result process.
Because whatever you do, till one month, you will never come to feel the changes or any results after starting the challenge, so make up your mind for consistency.
Read Also: Lose Weight on Vegetarian Diet
Consistency is a very important aspect to achieve any goal and the same fundamentals are applied in this challenge as well.
I am going to show you those ways by which you will have to spend the least money and will feel the outstanding results.
Do the Yoga Regularly on Daily Basis
Yoga is the key to achieving the focus on the biggest challenge that we have taken and it controls our thoughts and keeps the body clean, it removes the unnecessary particles from our body.
By doing yoga, each and every organ of your body will be renovated daily and your digestive system will get improved day by day, as a result of that what will you eat will digest properly and your mind and body will be healthy which is the very first and mandatory step.
Do the Regular Exercise
By doing the exercise the unnecessary particles are thrown out by the sweat which is harmful to our body.
Regular exercise burns the calories which does not let the unnecessary fats get collected which is one of the most responsible factors to increase the weight.
You can have the calory meter to note burnt calories per day or any frequency.
In the exercise, I recommend to Surya-Namaskar, which is one of the best exercises.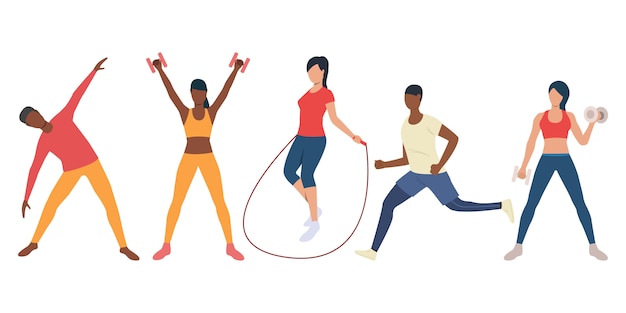 Doing the exercise does not mean that you start doing the exercises for 2-3 hours per day from the first day.
You need to start the warm-up and some very light exercise from the first day which you have to sustain for at least 7 days.
After 7-8 days, you should increase and add the modules of exercise week by week.
Set the Proper Diet
The Diet does not stand for decreasing the quantity of the meal, but it means to eat what your body wants to maintain the weight with health.
You are supposed to manage your diet to lose weight without affecting your health because if you will not follow the proper diet, you may sick and will ruin all the hard work and efforts you have done for a long time to lose weight without gym.
Don't be hungry for a very long time in a day, or for a couple of days, it will harm your health.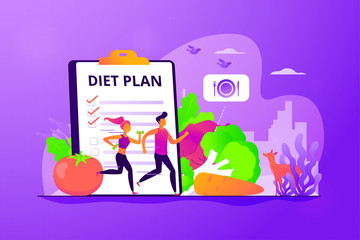 You need to fix the time of your meal and snacks and keep in mind that you are not allowed to skip or break that schedule anyhow.
Hire a proper dietitian who can guide you to the perfect diet plan for the purpose of losing weight, tell him or her your goal and according to that, he or she will suggest you the proper plan.
One more thing is that you must not overnight your dietitian's instruction and plan ever until you lose the weight that you have decided.
Burn the Unnecessary Calories and Avoid eating Fatty and Oily Food
When you are on the path of losing weight, you are strictly restricted to having fatty and oily food, because a small amount of fat can ruin many of the efforts you have done to lose weight.
You have to force yourself to keep away from Cheezey, Fatty, and Oily food.
Having this sacrifice, you are supposed to do the exercises on a daily basis as I explained to you earlier in this article because by doing only one stuff, you can not lose weight without gym in your targeted duration.
Keep Walking daily around 8000 Steps
Walking is one of the best exercises to lose weight, and it's recommended by many experts that you should walk around 8000 steps after having dinner on daily basis.
Walking burns unnecessary calories and food which are unable to digest.
In addition to this, you should take a morning walk before starting your day, or you can take a small round of running daily which is the part of the exercises that you do daily.
Conclusion
Losing weight at home is not a big deal but a fixed mindset has been fixed in people's minds that we can not lose weight without going to the gym.
But the reality is that it is possible with proper diet, exercise, running or walking, and consistency with commitment and patience.
If you are hoping the ways to lose weight in just 1 month at home, then it's near impossible because our body is not a machine, it takes at least 21 days to accept a new change, new routine, new diet, etc.
So, you are suggested to follow the instructions mentioned in this article at least for 2-3 months.
Disclaimer
This article is purposive for intended general information and does not mark individual circumstances. It is not an alternative to professional advice or help and should not be relied on to make decisions of any kind. A licensed physician must be consulted to diagnose and treat any medical condition. Any decision you make depending upon the information highlighted here is strictly at your own risk and responsibility.